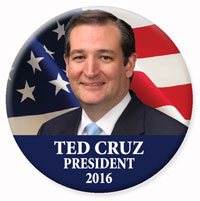 If you want to know why the FCC took over the internet, here's the reason why:
Cruz: Media Coverage of Me 'Backhanded Compliment,' I'll Go Straight to People – Breitbart.
Cruz said, "…that's how we do it, we go over the heads of the reporters. And it's easier now, we've got social media, we've got Facebook, we've got Twitter, we've got, God bless, Fox News, we've got the Internet, we've got the Drudge Report, we've got talk radio. We have all of the tools, the media gatekeepers are hopeless, but we can go directly to the people with the truth."
If you don't think they will try to shut him – or any other conservative contender – up, you have another thing coming!