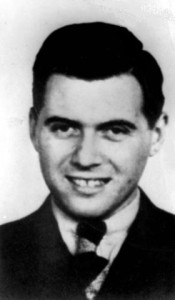 Hard to believe.  Or is it?
Planned Parenthood sells dead baby body parts
Really, how is this organization any better than Josef Mengele?  Well, at least Planned Parenthood's kills its kids before it cuts them up for experimentation.  "Waste not?" as the saying goes…
All for the greater good, of course.
The truth is, if you read Margaret Sanger's works, making this connection isn't even a stretch.  The only real difference is Mengele targeted Jews while Sanger targeted Blacks.